The Widget is not working how can I install the code on my own?

Step 1: Install the ShipInsure widget into your theme.
Login to your Shopify store.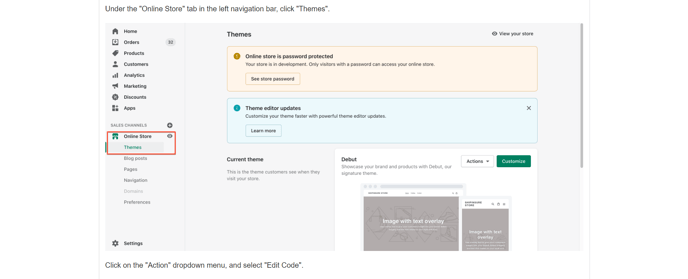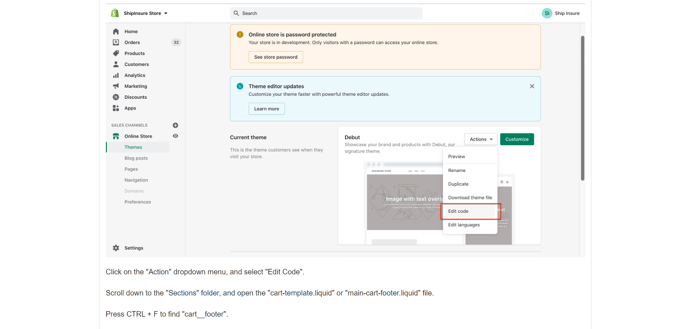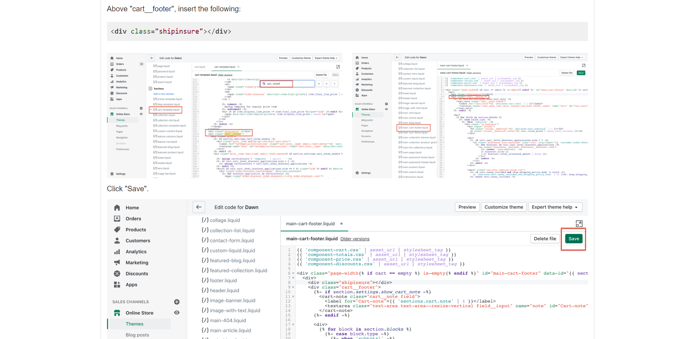 Step 2: Activate the ShipInsure Widget.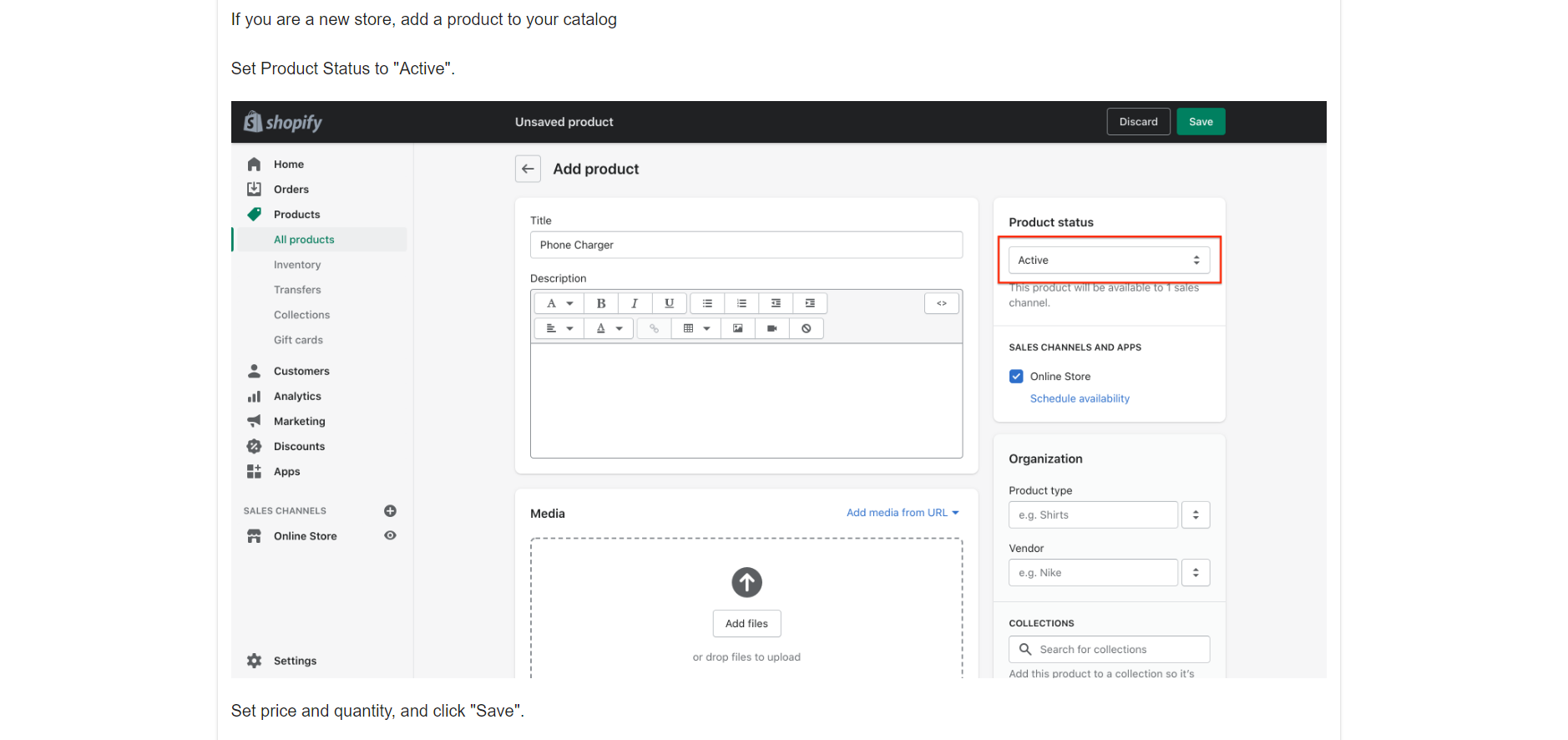 Go back to the ShipInsure, and toggle the button active.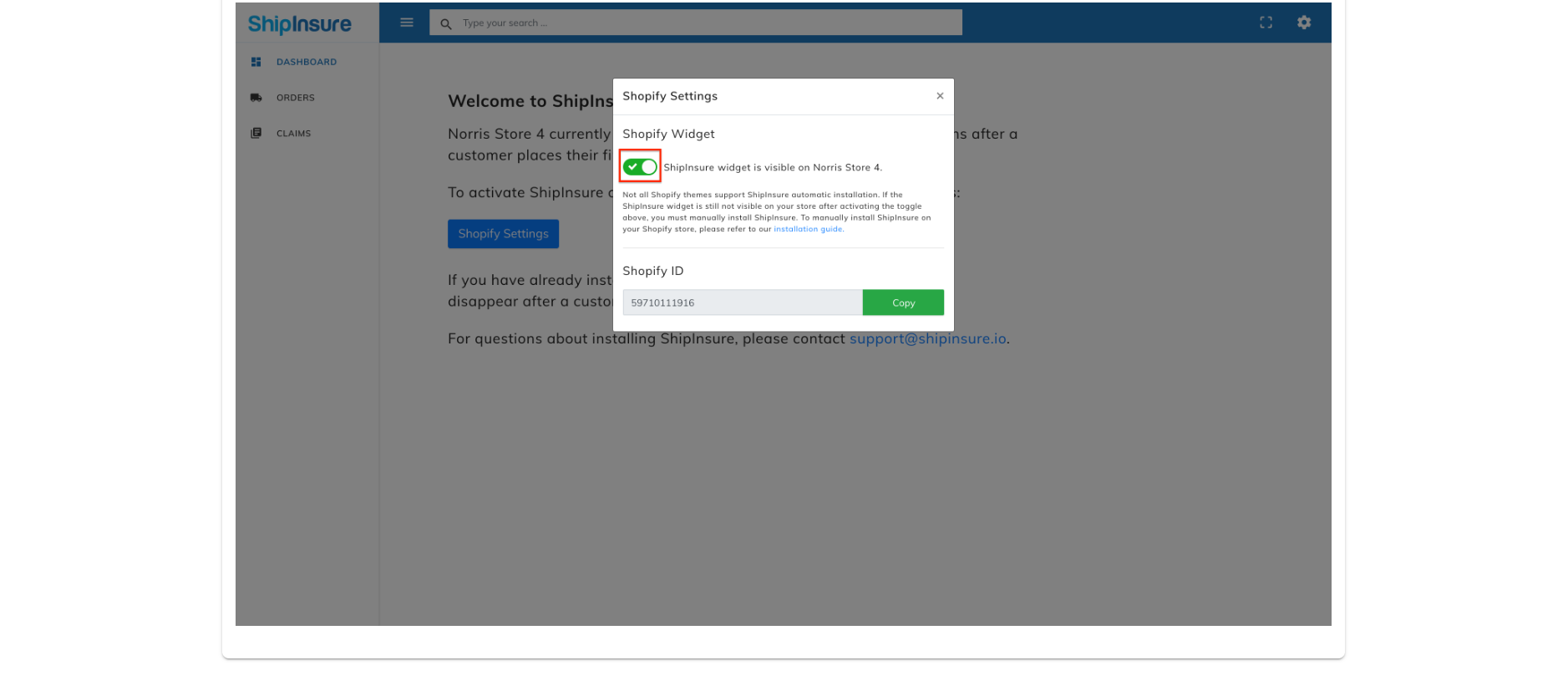 Step 3: Verify that the ShipInsure widget is working smoothly.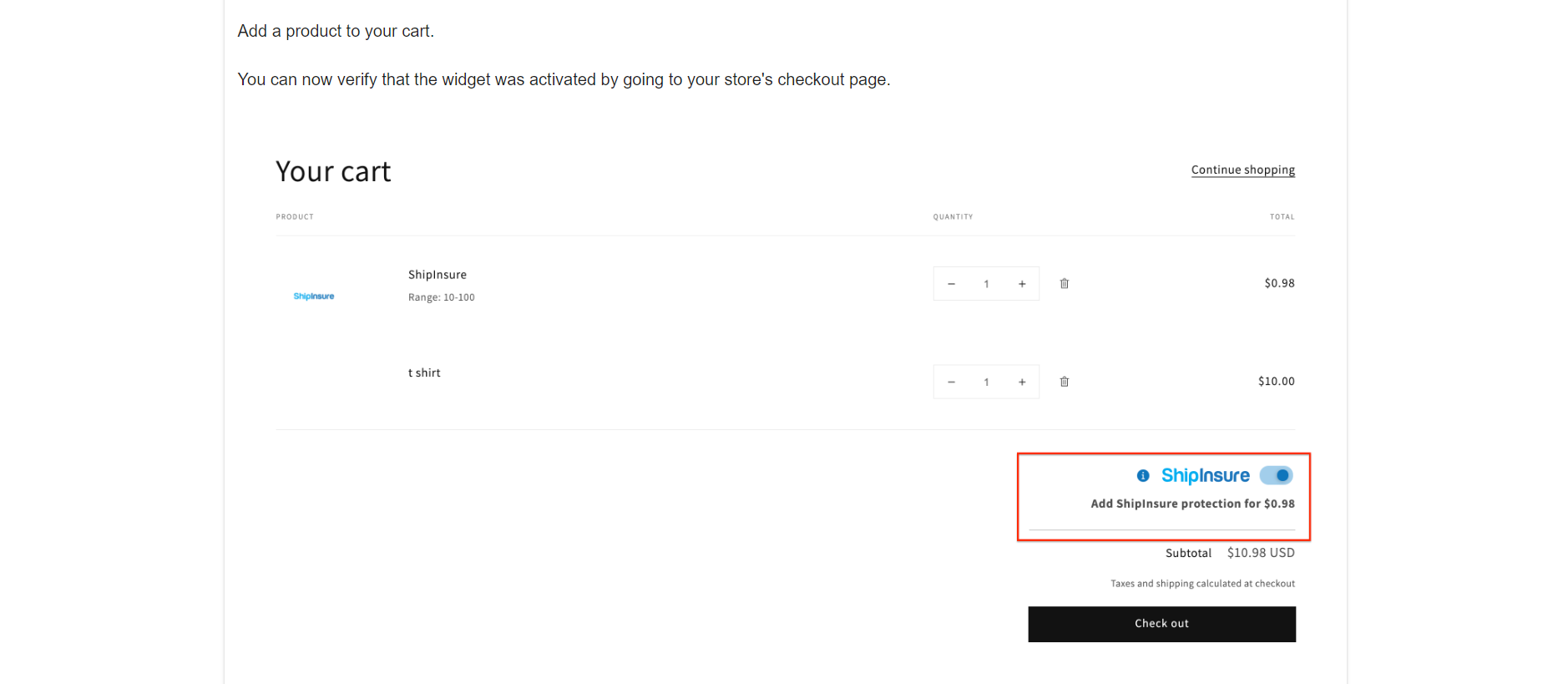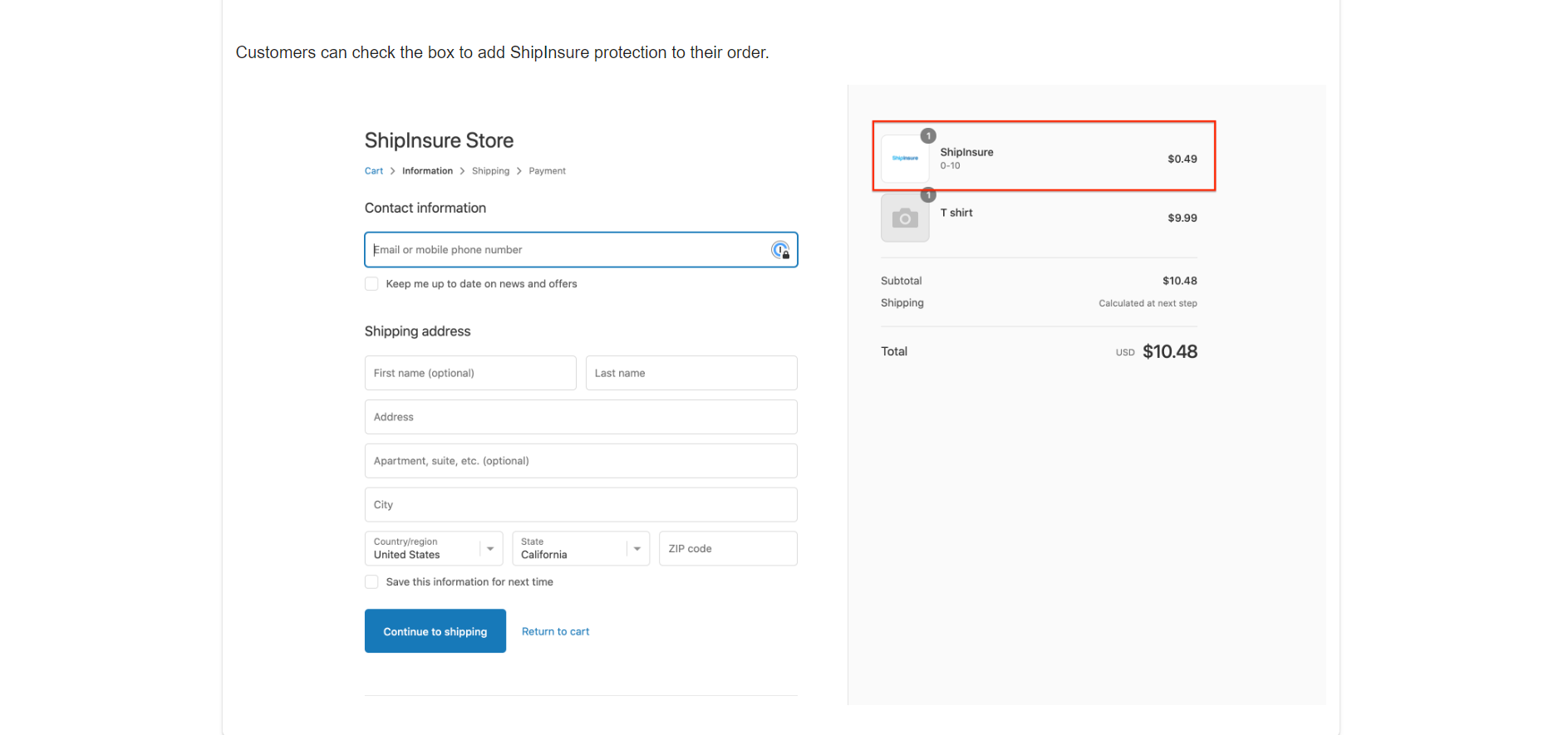 If you have any questions or need help installing ShipInsure to your Shopify store, please contact us at: Merchant@ShipInsure.io.WE would be more then happy to install it for you with one of our seasoned developers.
https://claim.shipinsure.io/shopify/install